Merlevenez rental: what to visit within a few kilometres of your cottage?
Activities are located not far away, for example you can go fishing or play tennis within 5km of your cottage. If you prefer to go horse riding, a horse riding centre is located 10km from your place of relaxation without forgetting swimming in the sea!
Merlevenez and its hiking trails, that is 25 km of walking in total! During these walks, you can discover the heritage. Locmiquelic is endowed with an exceptional maritime setting with its ports of Pen Mané and Sainte Catherine as well as its fort located on the heights overlooking the port of Lorient.  Plouhinec will seduce you with its beaches: Kervégant or Magouero beach, but also its dunes towards the Etel bar.
The port of the old passage shelters pretty houses on the edge of the Ria.
Étel and its ria
Étel : Port of pleasure today but whose history is marked by its past as a tuna fishing port. You can visit its museum there.
Saint-Cado: Find the house of the oyster, that of the keeper of the oyster park. A pretty house with blue shutters, a real postcard of the Ria! It was built in 1894 just like the bridge that connects the island of Saint Cado whose first traces date back to the Middle Ages.
Lovers of fishing on foot will be delighted, the Ria d'Etel and the nearby Presqu'île de Gâvres will delight you with their cockles, clams and shellfish.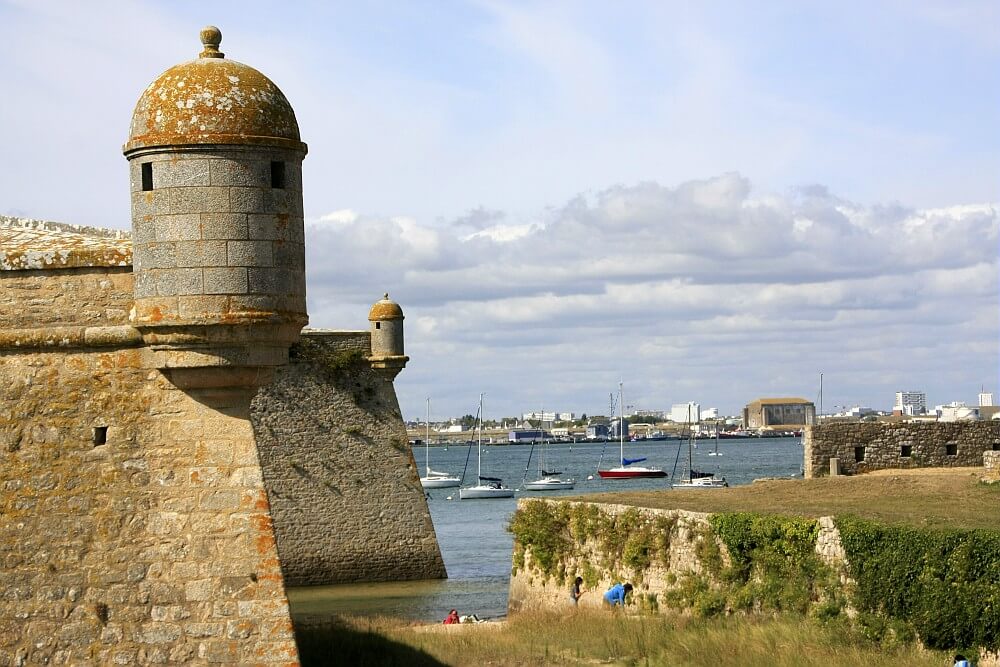 The ria d'Étel on the Lorient side
Port-Louis and its Citadel is its exceptional panorama on the island of Groix.
Hennebont : Its medieval city and its national stud farm.
You're on great sandy beaches, from Port-Louis to Penthièvre via Erdeven and Plouharnel.
Erdeven: In the land of dunes and megaliths, miles of beach welcome you, hiking trails invite you to discover the villages and megalithic sites.
Carnac : Commune known for its alignments of Menhirs as well as for its seaside resort, stroll through the alleys and its shops.
Gâvres: Unique natural area of 350 hectares with fine sandy beaches, unique place for fishing on foot.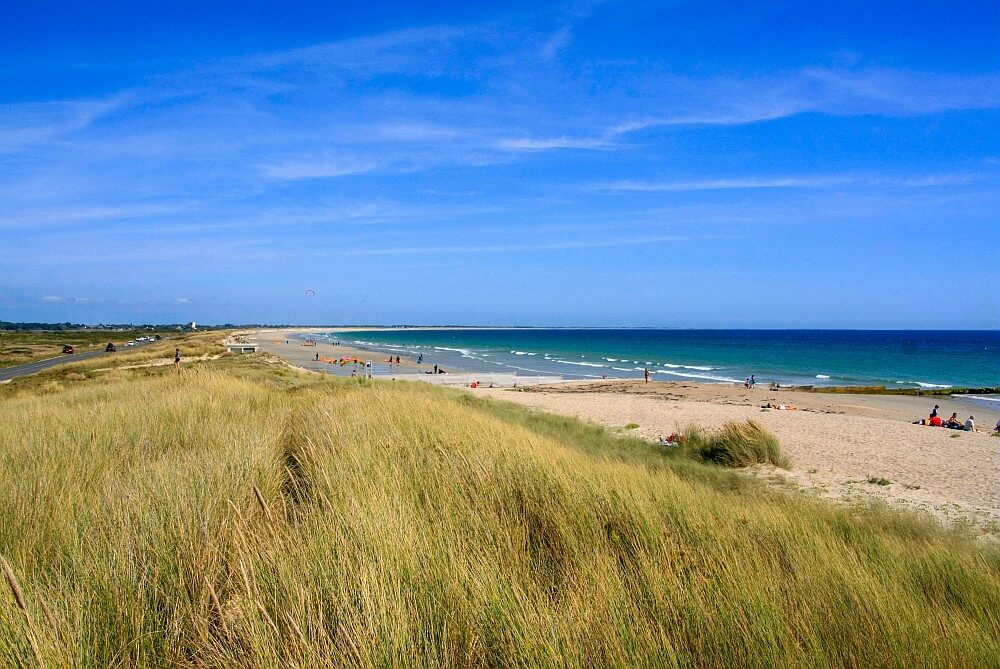 The barrier beach stretching from Gâvres to Plouhinec, labelled a "Grand Site de France" in 2018, extends for 35 km to Quiberon.
Visit the Islands of Morbihan
Take advantage of your visit to the islands:Island of Groix and its famous Grands Sables beach via Lorient (departure from Pen Mané in Locmiquelic), Belle-île-en-Mer, Île de Houat, Hoëdic via Quiberon.

Also think about the islands of the Gulf of Morbihan: L'île aux Moines and l'île d'Arz can be visited without worrying about the day!
To be seen in Morbihan

Vannes and the Gulf of Morbihan,
Auray and the port of Saint Goustan.
But also in nearby Finistère
Pont-Aven,
Concarneau,
Quimper,
Pont l'Abbé.